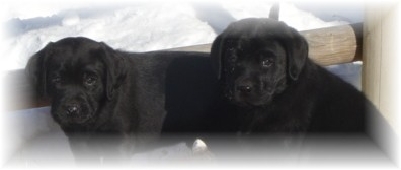 We are located on five acres above the Bitterroot River about thirty miles south of Missoula off Hwy 93

 in the beautiful Bitterroot Valley of Montana.

For more recent updates, testimonials, and pictures use this link to see us on Zumi's Labs on Facebook:

If you are interested in a Zumi's Lab adult or puppy,

please tell us about yourselves 

and your plans for one of our fine dogs!

Nanette Morozumi

Victor, MT  59875

Testimonials of New Owners of Zumi Labrador Puppies

I get so many comments about how beautiful Finn is,  I prefer handsome, haha.  My aunt and uncle fell in love with his looks and temperament so much that they should be emailing you soon about future litters!!!    Dane      

Hi Nanette:  Daisy is doing wonderful.  She is such a good dog. Many people have commented on what a beautiful lab she is and that it's apparent she was well-bred.  She has the cutest face and such a sweet personality.  Melissa & Jeremy both love her and are taking very good care of her.  Melissa said she was the best gift we have ever given her!  They said when they met you that  they could tell what good people you were and that you really love your dogs.  We would highly recommend you to anyone looking for a good lab breeder.  And we would definitely buy from you again if we are ever looking.   Sherri

This trainer at Petsmart went nuts over the puppy and talked about his "show quality" look and his calm self assured personality. And this guy went crazy over him at the airport.  I don't even know this guy, he just came over where I was sitting with the puppy in baggage claim to admire him and find out where we got him from.  He was especially impressed with his body type, neck and look of a top quality show dog.     Michelle

This last weekend was amazing!!  So very proud of my boy!!  Finn had a nose of a champion.  He was flushing pheasants in the thickest cover!!  After the first chuckar fell in front of his face on the mid day hunt of the first day, it was all over for the birds of Cody, Wyoming!!  Dane

Thank you so much for letting Bo be a part of our family...he is such a character in every way.  We are pretty much smitten....He's beautiful. Body and spirit. I hope you know how happy your puppies are making people...changing their lives, in the best of ways. You better be very proud of yourself. No doubt! 

As you'll be able to see Bo is starting to get some size! Really bulking up getting out of his awkward stage slowly but surely. He is such a handsome young fellar. I hope you enjoy the pictures of a beautiful dog you've bred. 

With much care,   Ashley and Bo

We are loving Kona.  Everywhere we take him, people comment on how beautiful he is and what a good nature he has. He really is very sweet and calm too. We tell everyone who asks where we got him and forward them to your website. Thanks, Fran

She is so eager to please and wants to learn.  Thank you for producing such a wonderful animal.   Mike

The puppy has great hunting instincts and great nose, plus the confidence to use them.   Mark

He is so fabulous!  He is even more than I ever wanted!  I love him SOOOO much its a little absurd!   Emily

Maggie is so smart we can't believe her at times.  She loves to be trained.  We had her at the beach this week and she took to the water.  Loves to run and splash in it.  She didn't hesitate to jump in and retrieve.  She is whistled trained now.  One whistle she turns and pays attention, two she comes.  When retrieving she hunts down her dummy brings it right back, circles you, sits, and drops it at your feet. Mikes in seventh heaven with her. I will keep in touch.  Jan

Shawn & Ellie went hunting today!  She was so proud as was Shawn.  Ellie is such a great dog and she is very smart.  I think that she has been the greatest company for Brook and I.  We have turned into the three girls of the house. Thank you so much for letting her be in our lives.   Dorraine

Kona is doing great! He immediately became part of the family. He's has an awesome personality and is obviously very smart.  We couldn't be more thrilled with him. We'll keep you updated. Thanks again, Kary.

I've owned and trained five Labradors, this puppy is the easiest to train and has the best temperament of them all!  

Pastor Jim

Emily and Finn

are in Washington

Tyler and Duke (Duke one year) old)..

Maggie Moon, 5 mos, they live in Oregon.

Shawn, Ellie and her first goose at seven months old!




Lives in Idaho.
Kary and Kona at almost four mos.


PuppySites.Com - The Dog Lover's Online Directory!  If you are looking for a dog-related website, this is a great place to start.  We're a large and resourceful directory with a personal touch! 
http://www.puppysites.com 
Some of our puppies with their owners!

Dane and Finn (1 1/2 years)

Zumi's Yogi Bear, out of Ayla and Victor, at

3 1/2 years old.  Lives in Texas.